Mobile OPAC
See our database from your mobile device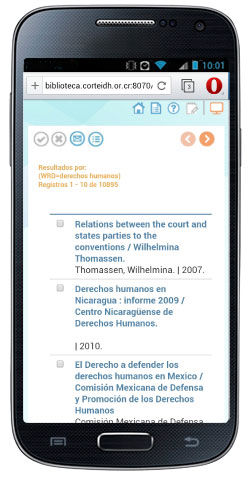 Service features
Enter our Mobile OPAC.
Make biographical searches.
Generate lists of results and share them by E-mail.
Consult the tables of content.
Download documents in full text.
It needs connection to Internet 3G, 4G or WiFi.
Inquiries via SMS
Send your inquiries in a SMS message to (506) 8479-0419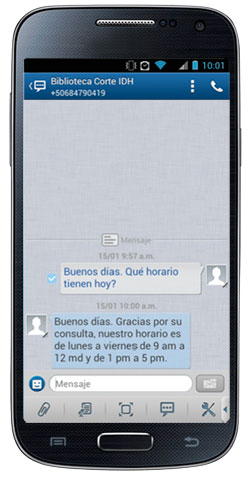 Service features
You don't need to install any application.
Compatible with any operator.
Coverage only in Costa Rica.
Cost of your SMS message subject to your Data Plan.
What's new!
Subscribe to our news cannel from your cell phone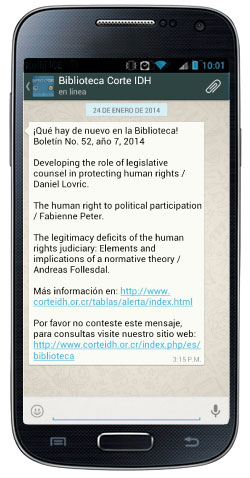 Service features
Requires connection to Internet 3G, 4G or WiFi.
Requires to install the application WhatsApp.
To subscribe send a message via WhatsApp to (506) 8479-0419.
You must add this number to your contact list.
The use of the application WhatsApp can generate additional costs in your cell phone bill.